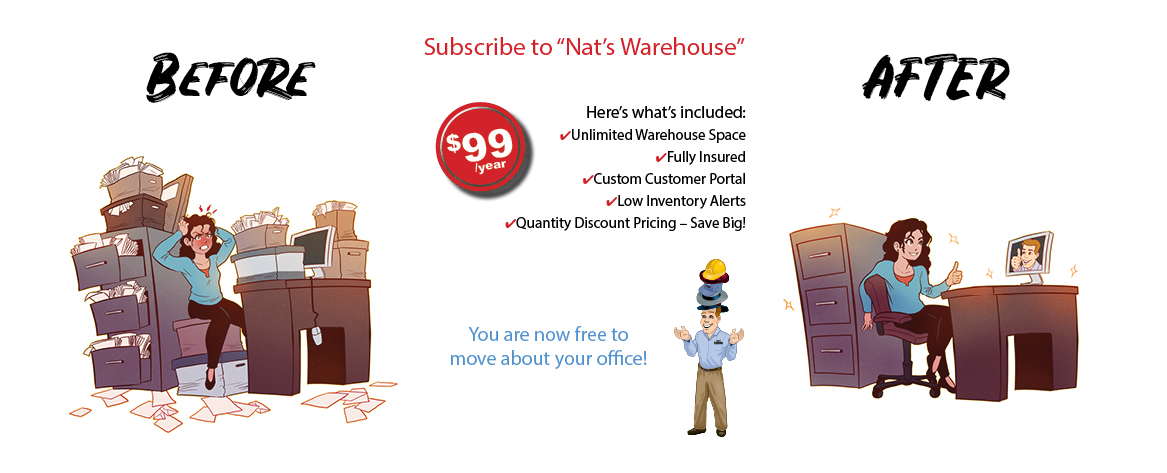 ---
Get the Most Out of Your Office Space
For a low, annual fee of $99/year you get unlimited storage space in "Nat's Warehouse"
The savings come when you order larger quantities of the products you use the most, such as letterhead, envelopes, brochures, pens, mugs, and forms! Bigger orders mean lower unit costs, saving you money.  
It gets even better… You'll also receive a Free Customer Portal where you can place orders online, monitor your inventory, and request the quantities that you need delivered to your office. Our inventory monitoring system will alert you automatically when the quantities of your inventoried items are running low. No More Running Out! No More Rush Orders!

For more information on how you can save time and money contact us here!