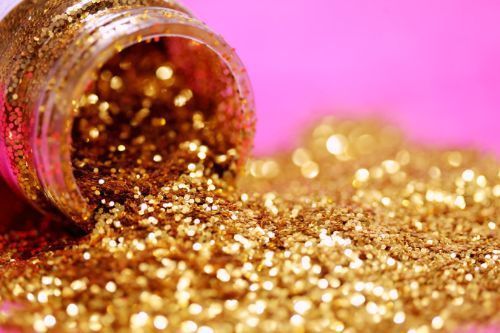 You may see other businesses' marketing campaigns and feel like they got lucky with a great idea. It's easy to let your mind wander to "if only we had thought of that!" The reality is, there's much more than luck that goes into a successful marketing campaign. Marketers everywhere are using tactics that have been developed and tested over time.
The secret's out, because you can, too! Since seven is a lucky number, check out these seven tried and true marketing strategies that will help your business grow—no ifs, ands, or luck about it.
1. Marry Offline and Online Tactics
If you send a direct mail piece, direct the audience back to your website. If you want to start an email marketing campaign, consider sending a follow-up swag item in the mail. Studies have shown that in order for a message to stick with your audience, the person must see the message seven to 11 times. That doesn't mean you should blast seven emails. Instead, find multiple outlets and touchpoints to get your message across.
 
2. Include a Clear Call to Action
You could have the best marketing campaign and strategy that doesn't convert. What happened? Often, the recipient didn't know how to take next steps. A helpful tip is to start with what you want your audience to do, and then reverse-engineer your message. Let's say you want your customer to buy a new product. Start with clear messaging directing them on how they can buy. Then, think about what would make them want to buy your product, like an incentive. By working backwards, you'll ensure no portion of your messaging is missed. 
3. Inject Humor
There's a time and place for humor. While it won't always work, humor can make your messaging more memorable. Have a creative brainstorming session with your team where no idea is off limits. Encourage ideas that you've never tried. By fostering a creative environment, you may end up with the next best slogan or headline.
 
4. Speak Conversationally
This is perhaps the hardest point to remember, especially when you're balancing other marketing hats. When you think that you're done with your marketing campaign, re-read the content out loud. Ask yourself if the wording sounds like something you would say to a friend. Is there jargon somebody might not understand? Simplicity and a conversational tone are the key to helping more people understand your message. It's easy to get wrapped up in the content when you're too close to it, so consider having an outside eye take a look. 
5. Invest in a Website
Your website is a virtual first impression. It provides more information for people who have never met you before. It encourages people to take next steps to purchase or learn more. In short, it's the hub of your marketing universe. Make sure to invest in a website that is easy to navigate, is updated regularly and answers all of the questions for your visiting audience.
6. Understand Your Audience
In order to accurately sell to your audience, you first need to know exactly who is in your audience. Your business should be able to tell a stranger exactly who your audience is, consisting of age range, interests, brands they like and buying frequency. If you don't know the answer, analyze the data you currently collect and consider holding a focus group to learn more. This will help you better understand how to speak and sell to your audience. 
7. Use Your Advocates
Your best kept secret could be hiding in plain sight. Your biggest buyers or clients who won't stop singing your praises have a multitude of ways they can help your business. Ask for a testimonial to use on your next direct mail piece. Start a referral program where your most loyal customers can get a discount for referring new business. 
While these aren't the only ways to avoid relying on luck for your marketing tactics, they are proven marketing tactics used by the best of the best. Good luck! (With this marketing advice, you won't need it.)